06 July 2022
Top 10 Summer 2022 Reads for Grade 10!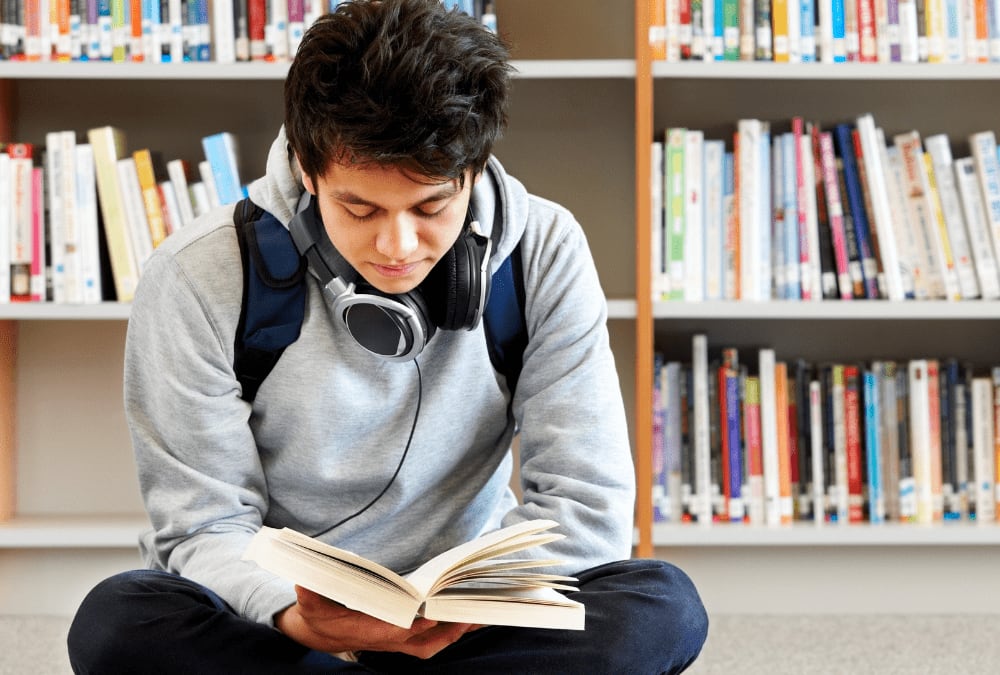 The Summer Break is finally here! We know you're looking to make the most out of it before the fraught of grade 10 kicks in. We have made the perfect reading list to accompany and suit your every mood. Do you want to get lost in another world? Have a comfort read? Go on an adventure? Or perhaps delve into a heart-touching story? We have got you covered.
These top 10 reads will not only quench your thirst for reading and learning but will also give you a headstart for grade 10!
Get started with our carefully curated top ten with the help of our printable checklist at the bottom!
We also have an extensive list of books if you check this list off!
Here is Our Top 10 Reading list, with reviews from acclaimed critics:
The Namesake by Jhumpa Lahiri
"(And yes, this is certainly a novel that explores the concepts of cultural identity, rootlessness, tradition, and familial expectation – as well as the way that names subtly (and not so subtly) alter our perceptions of ourselves – but it's very much to its credit that it never succumbs to the clichés those themes so often entail. Instead, Lahiri turns it into something both larger and simpler: the story of a man and his family, his life and hopes, loves and sorrows."
The Guardian, dated January 17, 2004
Purple Hibiscus by Chimamanda Ngozi Adichie
"It is extremely engaging and not only is it a good laugh, but you get to travel along the journey of life with Kambili"
The Observer, dated October 27, 2015
Rebecca by Daphne du Maurier
"Rebecca blends elements of psychological thriller, romance, and gothic horror. In many ways it is a retelling of Charlotte Bronte's Jane Eyre, but with stranger and more fascinating twists. So rarely do 'classics' qualify as page-turners, but Du Maurier's novel fits the bill. It's compelling and compulsively readable."
Review by Tristen Brudy on readings.com
Washington Square by Henry James
"We read James not for his stories or for his characters but for the one thing that can't be adapted: his mind. We know it, in its arguments with itself, its endlessly refining discernment, its flickering shifts and glints of wisdom."
Review by Mona Simpson in The New Yorker
Yerma by Federico García Lorca
"Lorca's drama has a folkloric quality that can be summed up by a familiar children's rhyme: the farmer wants a wife, the wife wants a child. Yet what happens after several barren summers when the wife is still trying, but the farmer is not trying nearly hard enough? Most interpretations focus on the anguish of Yerma's continued failure to conceive in an oppressively Catholic, overtly superstitious society, which places faith in dubious fertility rites and regards childless women to be cursed."
The Guardian, dated October 28, 2011
A Separate Peace by John Knowles
"I thought 'A Separate Peace' was a marvelous book. It was beyond anything he ever did later and anyone else had done of that sort"
Gore Vidal on John Knowles' book "A Separate Peace"
A Taste of Honey by Shelagh Delaney
"a work of complete, exhilarating originality' which provides 'a real escape from the middlebrow, middle-class vacuum of the West End"
Lindsay Anderson, prominent critic, on 'The Taste of Honey'
Death and the King's Horseman by Wole Soyinka
"A magnificent play, Death and the King's Horseman transcends categorization with moments of comedy, poetry, music, philosophy, and drama. Soyinka speaks beautifully on death, life, and human nature in the play, and Mary Moody Northen Theatre and ProArts give us the full range in their vibrant, captivating, and true production."
Review on theaustinchronical.com
Crumbs from the Table of Joy by Lynn Nottage
"The 17-year-old protagonist in Lynn Nottage's "Crumbs From the Table of Joy" is free to indulge in Hollywood-fueled fantasies, but she also must confront the less glamorous reality of life in a troubled African-American family in Brooklyn in 1950."
A Streetcar Named Desire by Tennessee Williams
"All I can say is that Mr. Williams has written a strong, wholly believable play that, starting in a low key, mounts slowly and inexorably to its shocking climax."
Review in The Theatre by Wolcott Gibbs in 1947
We've designed a printable version of our Top 10 reading list to help you track your progress and reflect on the book(s) as you read.
You can download it using the button below. Feel free to print and share with your friends too.
Happy Reading!
<< Download the printable version of our reading list >>