06 July 2022
Top 10 Summer 2022 Reads for Grade 12!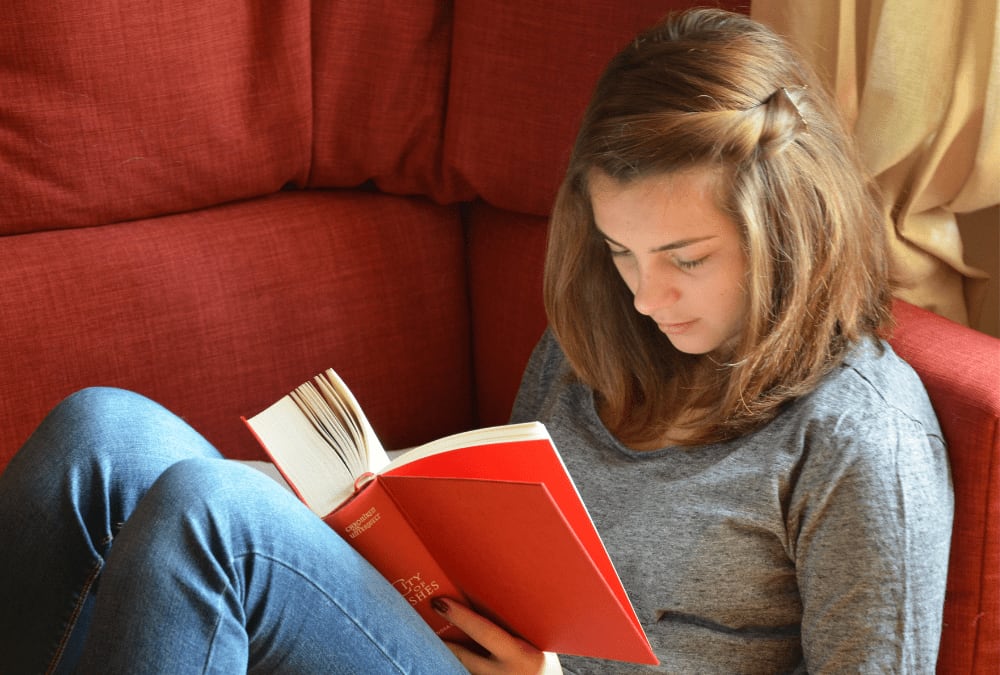 Reading has multiple benefits! To name a few it can help boost your mental health, it's the ultimate relaxation, helps you understand history, develop your imagination and creativity, and opens up new avenues of learning. The benefits of reading help you give direction and help you become successful in life.
And the best part? You get all these benefits while enjoying it!
We know it can be daunting to decide what to read. We're happy to help! We have made a list of recommended reads suitable for grade 12 students who are ready to jump into intensive reading.
Download the checklist at the end to track your reading list.
Once you've finished our top picks? Fret not! We have an extensive list of books at the bottom for you bibliophiles.
We have come up with top ten reads for this summer:
Frankenstein by Mary Shelley
"Every book that has been written about artificial intelligence since Frankenstein owes something to Mary Shelley. I found the relationship between monster and creator compelling and fascinating"
The Guardian, dated August 6, 2014
The Adventures of Huckleberry Finn by Mark Twain
"Someone who likes suspense and adventure books would really enjoy this. It also helps to have a good sense of humour."
The Guardian, dated March 4, 2012
Petals of Blood by Ngũgĩ wa Thiong'o
"A compelling novel about the tragedy of corrupting power, set in post-independence Kenya…Ngugi writes with passion about every form, shape and colour which power can take."
Cat on a Hot Tin Roof by Tennessee Williams
"Tennessee Williams's 1955 masterpiece shows you a Mississippi world awash with whisky and lies. Brick – former college football star and impotent husband of Maggie the Cat – would rather numb himself to oblivion with booze than own up to the real nature of his relationship with his dead friend Skipper."
The Trials of Brother Jero and Jero's Metamorphosis by Wole Soyinka
"(The play is) a broad spoof of a religious humbug, a con man of prophecy who lives by mulcting his worshipers, or 'customers,' as he calls them in moments of absent-minded lucidity."
The Changeling by Thomas Middleton and William Rowley
"This punchy cocktail of modern parenting and ancient magic taps into contemporary unease and age-old fears. It follows Apollo Kagwa and Emma Valentine, who fall in love in a New York library and have a child. Parenthood's feverish early days end in an act of brutal violence, and suddenly the anxieties of fatherhood, race, money are dwarfed by otherworldly peril."
The Guardian, dated September 1 , 2018
Crime and Punishment by Fyodor Dostoevsky
"Crime and Punishment" is about many things—the psychology of crime, the destiny of families, the vanity and anguish of single men adrift. But, midway through the book, Dostoyevsky's writerly exuberance allayed my worries. He's an inspired entertainer, with his own hectic style of comedy. His characters show up reciting their troubles and lineages, their lives "hanging out on their tongues," as the critic V. S. Pritchett put it."
Beloved by Toni Morrison
"Beloved" is one of the few American novels that take every natural element of the novel form and exploit it thoroughly, but in balance with all the other elements. The result is that it is dense but not long, dramatic but not melodramatic, particular and universal, shocking but reassuring, new but at the same time closely connected to the tradition of the novel, and likely to mould or change a reader's sense of the world."
The Guardian, dated July 8, 2006
Midnight's Children by Salman Rushdie
"What makes Midnight's Children so extraordinar­ily important, and moreover (for literary importance isn't always matched by a fetching readability), what makes it so vertiginously excit­ing a reading experience, is the way it takes in not just the whole apple cart of India and the problem of being a novel about India but also, and this with the unflagging zest of a Tristram Shandy, the business of being a novel at all."
Review published in TLT on 8 March 1981 after book's release
Things Fall Apart by Chinua Achebe
"If you don't like someone's story," Chinua Achebe told The Paris Review in 1994, "write your own."
In his first novel and masterpiece, "Things Fall Apart" (1958), Mr. Achebe…did exactly that. In calm and exacting prose, he examined a tribal society fracturing under the abuses of colonialism…In many respects "Things Fall Apart" is the "To Kill A Mockingbird" of African literature: accessible but stinging, its layers peeling over the course of multiple readings. "
We've also designed a printable version of our Top 10 reading list to help you track your progress and reflect on the book(s) as you read.
You can download it using the button below. Feel free to print and share with your friends too.
Happy Reading!
<< Download the printable version of our reading list >>