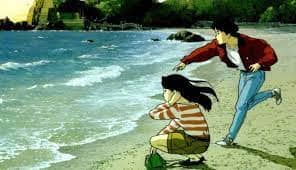 The Sound of Waves by Yukio Mishima is a set text for the 0408 IGCSE World Literature exams in 2021 to 2024.
Set in a remote fishing village in Japan, The Sound of Waves is a timeless story of first love. It tells of Shinji, a young fisherman and Hatsue, the beautiful daughter of the wealthiest man in the village. Shinji is entranced at the sight of Hatsue in the twilight on the beach and they fall in love. When the villagers' gossip threatens to divide them, Shinji must risk his life to prove his worth. 
Join this workshop to study, analyze, and understand how to write complete, meaningful answers for this paper.
How will this benefit you?
Understand themes, characters, setting, and writer's craft of the texts.
Make literature notes and mind maps.
Learn relevant skills and techniques to answer specific question types.
Answer questions correctly.
Practice with mock exams and perfect yourself.
Practice unique question types, marked with detailed feedback.
Ideal For
Students appearing for the IGCSE World Literature paper.
Start Time in SGT

10:00am

Email

info@youngscholarz.com