Young Scholarz alumni go on to do purposeful work across the globe.
Some step into the realm of engineering, law and medicine or business management and marketing with others serving their country through National Service.
Collectively, through whichever industry they choose to shape, their contributions and insights continue to impact our culture, our economies and our daily lives.
We couldn't be prouder!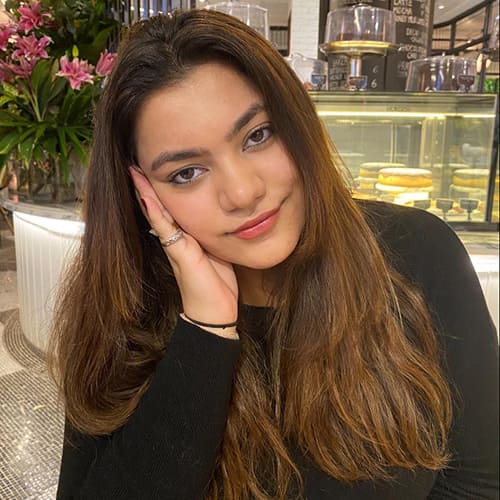 Shreya Sharma
Grade 12 - UWCSEA East
I will be studying in Boston University where I will be majoring in Marketing and will graduate as part of the class of 2025. The reason I picked marketing as my major was because marketing is everywhere. From the things we buy, to the way we introduce ourselves!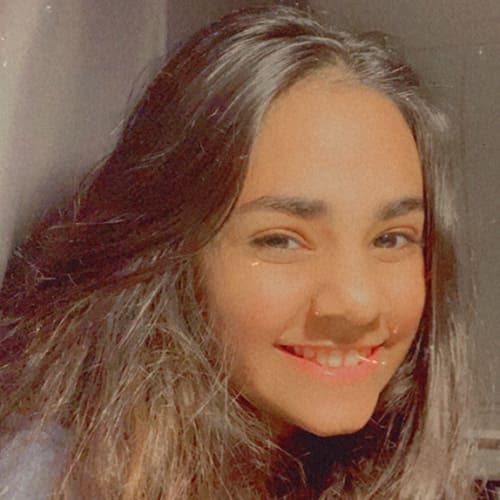 Swati Subramaniam
Grade 12 - UWCSEA Dover
In September, I am scheduled to go to Newcastle University to study Film & Media. I picked film and media because I've always loved the arts and I wanted to do something related to them whilst still pursuing my passion for journalism and writing. I believe that it will give me a good insight into both the practical and theoretical elements of media, and hence facilitate a future career in journalism.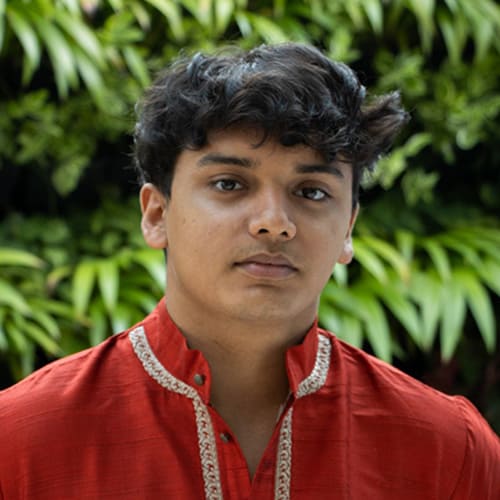 Sahil Bhargava
Grade 12 - UWCSEA East
After having studied for six wonderful years at UWCSEA East, I have finally graduated! These next two years I will have the privilege to serve under the Singapore Police Force. After National Service, I hope to double major in aerospace engineering and astrophysics in the United States.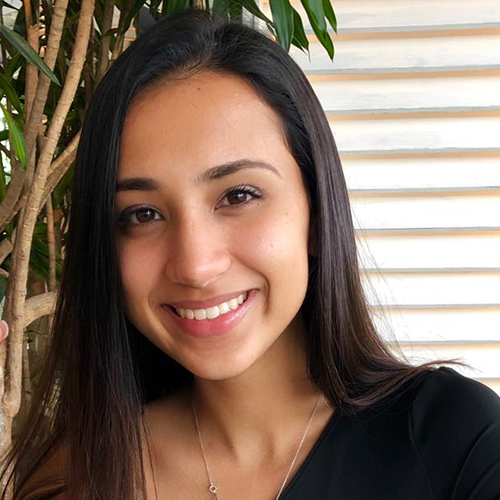 Tanya Jain
Grade 12 - UWCSEA East
I'm planning to pursue medicine either in UK/Australia after a GAP year, and hopefully return to Singapore in the future to work here! Young Scholarz has been pivotal in my success in English and change in mindset towards a subject I wasn't initially great at, and I'm grateful for all the support I've received throughout my journey.
After completion of my IB at UWCSEA and serving my two years of National Service, I enrolled at the University of Melbourne to study a Bachelor of Science in Animal Health. In my Second Year, I swapped my Major to Pharmacology and graduated in Dec 2018, during the second year of my degree I secured an internship at The Commonwealth Scientific and Industrial Research Organisation (CSIRO). In 2020 I decided to continue my education and am currently in my second year of my Masters of Biomedical Science, my research is focused on testing a novel drug used in the Treatment of Age-Related Macular Degeneration.
Advait Padhya
Budding Bio-Med Scientist
I am a Final year student at ESSEC Business School doing the GBBA program. This program allowed me to study in Singapore, France and one exchange at a partner university. ESSEC allowed me to do multiple internships at different companies. A unique opportunity that I had was a Humanitarian Internship with YWCA where I taught young students, delivered rations and food packages to low income earners and the elderly across Singapore. My current internship is with the biggest Cosmetics company in the world, L'Oréal as a Digital Marketing intern. I have a big role in which I have to help in the onboarding of 3 big brands under L'Oréal for various APAC countries. Additionally, I do a lot of Data Analysis and generate insights to help make improvements for marketing strategies in the future.
Garv Gupta
Future Marketer and Data Analyst
I am a recent graduate of Wellesley College where I double majored in Psychology and Environmental Studies. In a few weeks time, I will begin work as an assistant teacher at a preschool called Kids & Company in Boston, and will simultaneously be pursuing a remote internship within the 'Environmental Change and Security Program' at the Woodrow Wilson Center for International Scholars. Recently, I was a recipient of the Jerome A. Schiff Fellowship, 2020 where I received funding to pursue a senior thesis on right-wing groups in India and their engagement with environmental issues, and presented my research at the 2021 Ruhlman Conference.
Shruti Samala
Shaping Young Minds and the Environment
Here are a few of the many ways for our alumni to continue their lifelong connection and contribution to Young Scholarz! Join your LinkedIn Community and create a unique network for you to connect with each other – be it for those invaluable internships, career support and/or jobs. Pick up on friendships formed during classes and keep in touch.
Sign up to be an Alumni Connector to provide perspectives and insights, to our younger scholars, on school to university transition, university to work-life transition and value of an IB education. Share your passion and flair for writing by being our Guest Blogger! We welcome posts on any relevant, worthwhile topics that our community could benefit from.