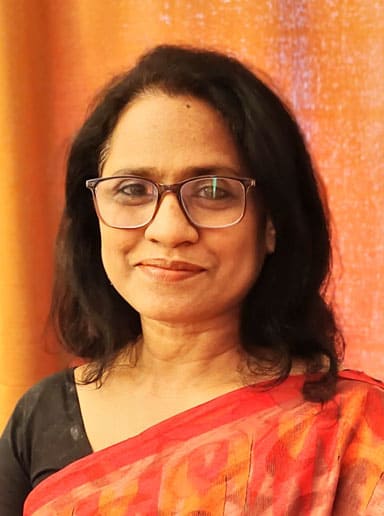 Having worked as a full time teacher for more than three decades, I am perceptive and sensitive to the needs of my students. I have degrees in History and Education. My structured and consistent approach reflects in student engagement during the teaching-learning process. Besides being a school teacher, I have been involved in teacher-training, where pedagogy has been the main focus.
I am an accomplished History, Geography and Global Perspective teacher for over 15 years now, teaching the International curricula (IB MYP and IGCSE). My gift for lucid explanation and use of metaphor have stood me in good stead in terms of stimulating an interest and enthusiasm in my students for learning History. My lessons are carefully designed keeping in mind my students' pace of learning as well as their learning styles. I consistently draw students' attention to the Assessment Criteria and Grade Descriptors during the process of teaching-learning, which helps them approach different types of questions confidently. I encourage learners to raise questions and strive to develop their historical skills in order to help them write relevant historical explanations.
My objective is to minimise any anxiety that students may have about History and GP (especially the research report), to enhance their grasp of the subject, to provide sufficient practice in order to help them retain information, to help them engage meaningfully with assignments and to boost them to take on assessments with confidence.