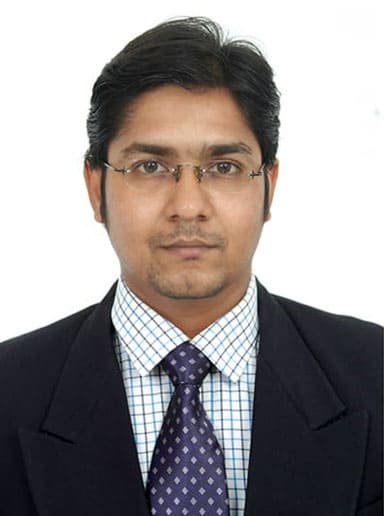 Arindam P
Computer Science
I am a person with an eye for detail and perfection and am capable of producing extraordinary results. Throughout my career, I have accrued a multitude of skills including technology management, social networking, training, and development. I hold Master's degrees in Computer Application, Mathematics, and Business Administration-Information Systems. Presently, I am pursuing MA – International Education from the University of Bath and also working towards receiving the IB Educator's Certificate.
My philosophy as an educator centers around the words of Albert Einstein, "I never teach my pupils, I only attempt to provide the conditions in which they can learn." I believe that each child is a unique individual who needs a secure, caring, and stimulating atmosphere to grow and mature emotionally, intellectually, physically, and socially. It is my desire as a facilitator to help students meet their full potential by providing an environment that is safe, supports risk-taking, and inspires sharing of ideas. These are the three elements that I believe are conducive to establishing such an environment.

The first and simplest emotion which we discover in the human mind is curiosity" by Edmund Burke. By their very nature, students are inquisitive. The goal of education should be to encourage seeking answers, as it is in this way that we advance. I seek to facilitate this advancement of knowledge, and the main theme of my teaching philosophy is reasoned thought. Whether in the classroom or in meeting groups of the general public, my goal is to encourage thinking in rational ways, so that this can be applied in other, unfamiliar situations.