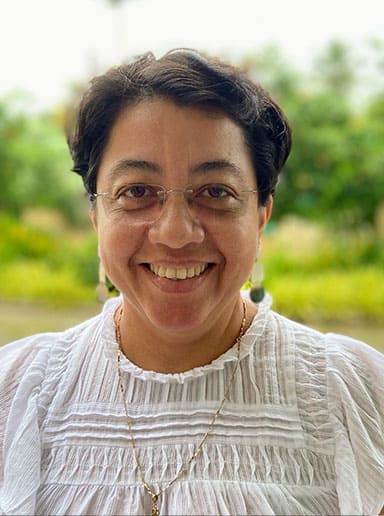 I've been passionate about Spanish language and literature my whole life, and ever since I learned to read and write in my home country of El Salvador I wanted to become a teacher. My passion and interest in the culture of Spain and Latin America, and teaching, took me to complete my higher education studies in the United States of America, where I earned a Bachelor's in Education, as well as a Master's and a Ph.D. in Spanish. I have taught Spanish at different stages, from beginners to advanced students, and at different school levels, from Middle to High School, as well as College level and adult learners. I feel comfortable switching from different teaching environments, including traditional physical school classrooms, language academies, and virtual classrooms, for a group or for one-on-one classes. 
My teaching experience spans more than 20 years, first as a college professor in El Salvador and the United States of America, and then as Spanish teacher at international schools and language academies in India. I'm a certified facilitator for IGCSE, having taught the curriculum in Chennai for more than 5 years. I'm also a certified IB teacher, and I have enjoyed teaching the curriculum at the Spanish ab initio and Language B levels. In addition to these curricula, I am also certified language examiner for the DELE (Diploma of Spanish as a Foreign Language) in all 6 levels (A1/A2, B1/B2, C1/C2). I consider my courses as a vehicle to introduce students to the Hispanic culture, and I teach each student, in each course to the best of my abilities, in order to meet their varying needs. I consider myself satisfied as a teacher when students leave my classroom with a new appreciation for the Hispanic language and culture.
I strongly believe, and research has shown, that students embrace learning when they actively engage their own experience and apply it to the subject. Based on my observations throughout my teaching career I have found that this fact is particularly true in the foreign language area. In practice, I encourage students to relate the new information they are learning to information they already possess, and they become more successful learners. My educational philosophy emphasizes a student-centered learning experience that draws from the student's own experience and strengths. I strive to create in my classroom a total immersion in the target language and culture, within an atmosphere that supports critical thinking. My courses are designed to involve students in the target areas through practice and application of their skills.  Students are expected to constantly apply critical thinking and problem-solving skills they learned in our classes, which serves them in other subjects as well.