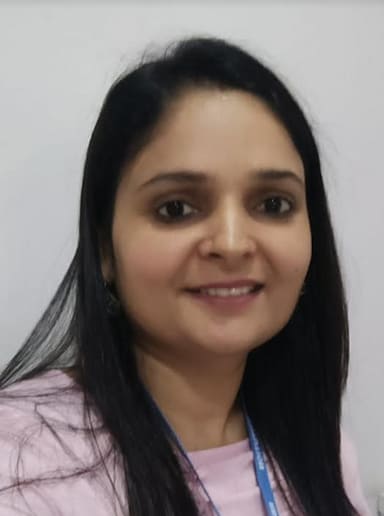 I have a Bachelor's degree in Education and a Masters degree in Hindi. I am an experienced education professional with more than 14 years of dedicated and successful teaching. My passion for languages leads me to learn a new language, Spanish.
I work as a Hindi Facilitator in IGCSE and IBDP. I have, at every step of my career, explored opportunities to improve my understanding of curriculum development, planning, teaching and learning. I have explored several opportunities such as working as a personal project coordinator, IGCSE coordinator, IGCSE examination officer, MYP Coordinator, Head of Language Acquisition. Additionally, I am an examiner for IB MYP.
It is my duty to strengthen a student's foundation through delivery of quality education by applying concepts, imparting skills and developing the right attitude to challenge status-quo. Learning is a lifelong process and it is important for us to reflect upon our actions before/after, adapt and better ourselves to help learners be prepared for the world ahead of them.