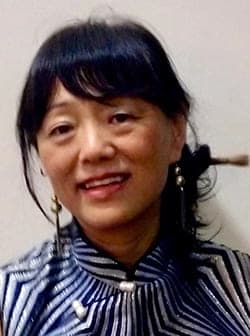 学而不厌,诲人不倦,何有于我哉。- 孔子
"Learning without satiety; and instructing others without being wearied – which one of these things belongs to me?" ~ Confucius
I was born and raised in Beijing. I completed my education there, graduating with Literature from Beijing Teaching University. I have a BA in English Literature and Education. Moving to Singapore in 1998, I have worked as a teacher previously at the Singapore American School, and currently a teacher from primary to high school at 'The International French School', Singapore.
I have been teaching Mandarin in Singapore for more than 20 years now. I'm a fully qualified language teacher, with advanced proficiency in English and intermediate in French. I have taught students of different nationalities and age groups. From school going children to professionals and enthusiasts with a passion for learning new languages.
I am conversant with the requirements of various international and local school systems. I have tutored IB and A Levels over the years. I also teach IGCSE, HSK and O Levels students, as well as primary and secondary school children.
From 2015 to 2022, all of my students achieved A*s in their IGCSE and three as high as 98 and 97; 90% of my students received a 7 in IB Chinese, one as high as 97 out of 100 (probably the top scores in the world), and achieved Chinese Language B Academic Award in UWCSEA Dover. Recently, one of my students achieved 298 out of 300 in their Chinese Proficiency Test (HSK).
My main teaching objective is to motivate students to extend their own personal limits and abilities. In accordance with syllabus requirements, I would wish to apply teaching materials or programs that would expand existing student knowledge thus encouraging each pupil to explore new possibilities.
I am confident that my experience and skills will be an asset to any student I work with.