IB Global Politics
Description
The IB Diploma Programme in Global Politics course explores fundamental political concepts such as power, equality, sustainability and peace in a range of contexts. It allows students to understand the local, national, international and global dimensions of political activity and processes, as well as to explore political issues affecting their own lives. The course enables the students to understand abstract political concepts by grounding them in real-world examples and case studies.
At Young Scholarz, this course would help the students with comprehension, text analysis, and use of primary sources which enable them to critically engage with new perspectives and approaches to politics. This prepares them to comprehend the challenges of the changing world and become aware of their role in it as active global citizens.
The evaluation for the programme is based on two types of assessment – External and Internal.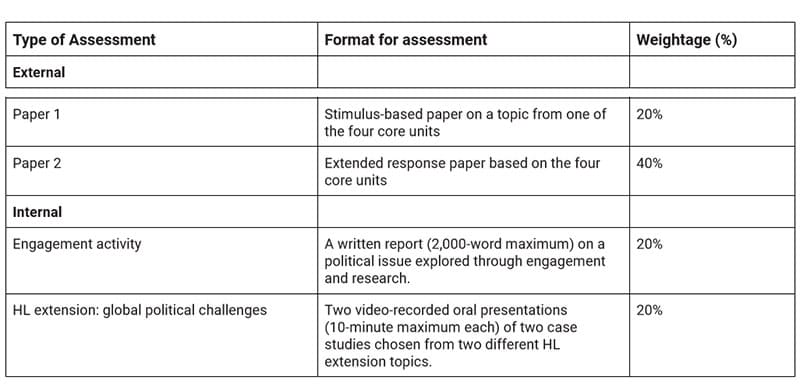 We also offer paper marking services for this course. Having your practice papers marked will help give you a clear idea of where and how to improve. Please click here to know more.
Join this course for an in-depth understanding of the topics and sufficient preparation for your exams!
What Will I Learn?
Mastery of core curriculum topics
Unique question-specific strategies
Exam techniques practiced through extensive question practice and personalised feedback
An applied understanding and appreciation of the subject beyond the syllabus
An understanding of key political concepts and contemporary political issues in a range of contexts
A chance to appreciate the complex and interconnected nature of many political issues, and learning different issues to tackle them
Lifelong subject and interdisciplinary skills
Power, Sovereignty and International Relations