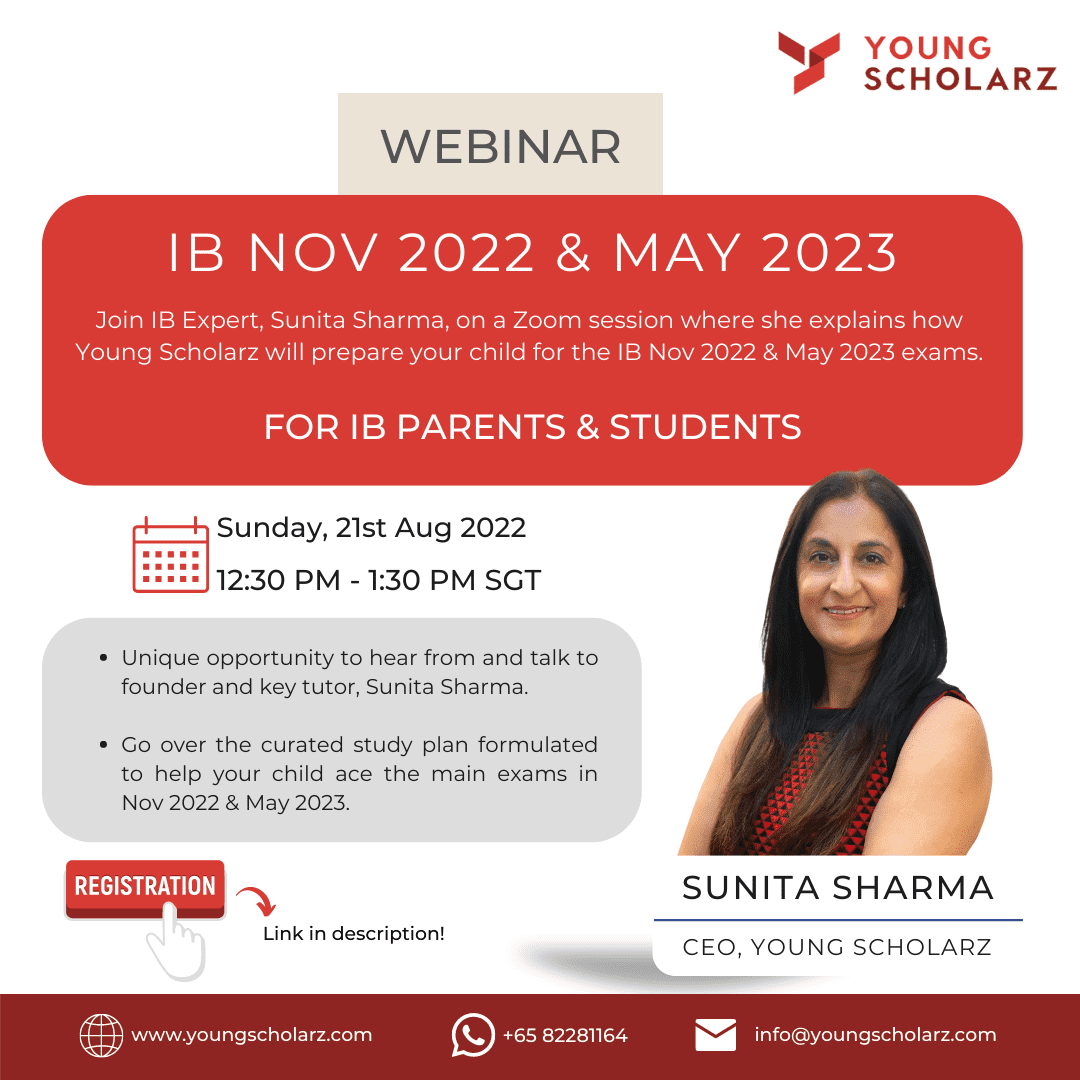 We have your back when it comes to IB English preparations. To make things simpler, we are conducting an interactive webinar for all IB parents & students. Be rid of all your doubts & know how Young Scholarz simplifies #IBEnglish exams for students and helps them achieve outstanding grades.
Tune in to get your answers from our expert educator & CEO, Sunita Sharma. You'll be introduced to the IB Language-Literature Paper and the IB Literature Paper, our teaching approach and how we guide students through the academic year. 
We will also address concerns about transitioning from the IGCSE to the IB. 
Join this webinar and gain clarity for the November 2022/ May 2023 exams. Register here https://bit.ly/3QaTCnm to receive the webinar link. 
How will this benefit you?
Get a brief overview of the Young Scholarz approach
Get a brief overview of the syllabi
Recognize the many benefits of signing up with Young Scholarz
Ideal For
Parents or guardians of IB students who are keen to enrol in our English programme and whose children are moving from the IGCSE curriculum to the IB. 
Start Time in SGT

12:30pm

Email

info@youngscholarz.com