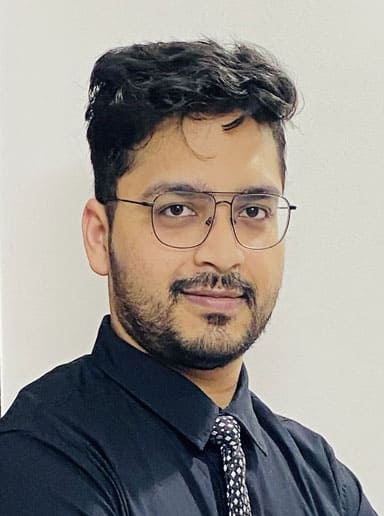 Sumit B
Physics & Mathematics
I hold a Ph.D. in Material Science from the National University of Singapore (NUS) Faculty of Sciences. I am a passionate and enthusiastic teacher who loves to make students comprehend varied concepts in science. I always try to understand the student's needs and help them develop core skills and knowledge to overcome their barriers. I always believe teaching is a noble profession and with my thorough knowledge in Physics and Mathematics, I love to impart my knowledge to students. Seeing them grow is the most joyful feeling for me.
My specialization is in Physics and Mathematics, both of which have awarded me scholarships during my course of study in India and Singapore. I have more than 5 years of teaching experience, during which I have mentored over 500+ students of various curriculums like IB, IGCSE, AP, AT, CBSE, and A levels, to achieve their academic goals. I have also guided multiple students towards cracking international competitive exams like MCAT, GRE, TOEFL, SAT and SAT Sciences. During my teaching career, I have worked with different tuition centres and teaching institutes and taught students from diverse backgrounds. This makes me extremely comfortable with a variety of students from different regions, both online and in-person.
My emphasis in teaching is always focused on the learning process – developing thinking skills and meeting the student's interest.
Developing exam-focused teaching strategies, materials and lesson plans.
Encourage students to be more creative and express their ideas.
Stimulating interest and creativity in students which encourages them to solve problems and arouse scientific inquiry in the real world around them.