29 March 2022
IB LangLit or Literature – Which Should You Choose?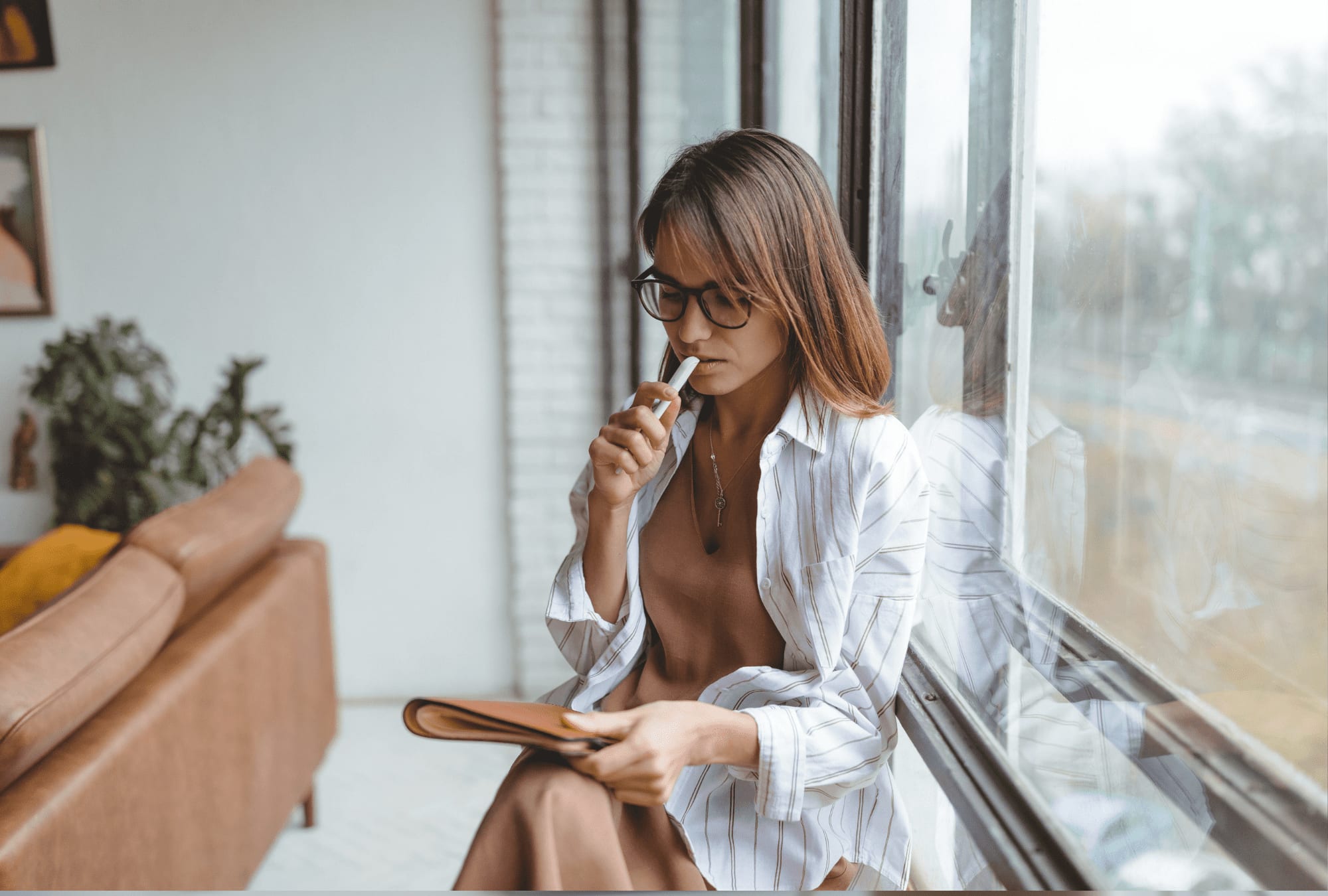 Are you a student who is facing the dilemma of which IB subjects to choose? Or perhaps a parent who wants to understand what your child's academic path should be? Then this post will help simplify which English paper should you take up. IB LangLit or IB Literature?
But, before that, let's understand the collective importance of both these subjects. Both LangLit's and Literature's main aim is to assess and help the student understand the different types of works. Be it fiction, and non-fiction or literary and non-literary. The subjects also help students with language and its tools/devices are used by the writer to bring meaning and effect.
In an increasingly fast-paced academic setting where the syllabi are constantly changing and so are the requirements of universities, English as a subject often gets pushed aside as a wonky piece of furniture. But that's not the case at all – it is an extremely valuable asset in your curriculum and fine-tunes the art of communication like no other subject would. It also gives huge exposure to prevalent global issues and encourages students to think about their surroundings and be more mindful and thoughtful about them.
Jumping back to the subjects on hand, let's understand what each of them offers.
IB LangLit
This paper includes the study and analysis of literary texts along with non-literary texts. The latter includes advertisements, music lyrics, campaigns, articles, webcomics, graphic media, infographics, speeches, letters, journal entries, and many other pieces of writing that have a wealth of information to analyze.
IB Literature
IB Literature, on the other hand, focuses mainly on literary works. This includes novels, poetry, short stories, novellas, and drama. This paper encourages the student to write their commentary on the prescribed texts and compare them as per the question.
What's common between the two?
Both have a Paper 2 Lit component that compares two of the prescribed texts.
What is the difference between the two?
The main difference between IB Lit and IB LangLit is Paper 1: where the former studies literary works only whereas the latter studies literary as well as non-literary texts, as mentioned before.
The table below summarises the number of texts that are taught in both subjects:
SL and HL
As the name suggests, SL is a less-intensive course for students, recommended to be covered in around 150 hours of instructional time, whereas HL courses are recommended to be covered in 240 hours of instructional time.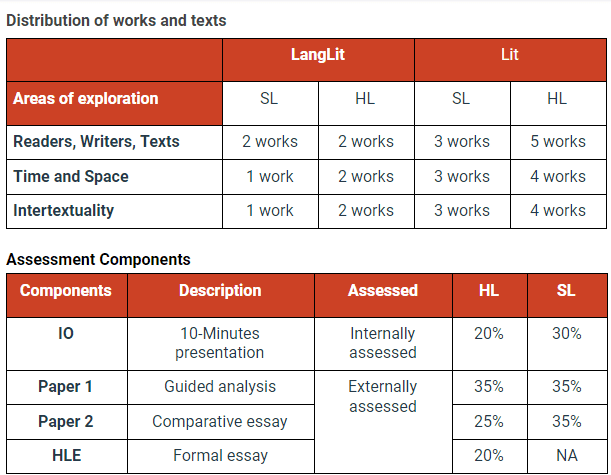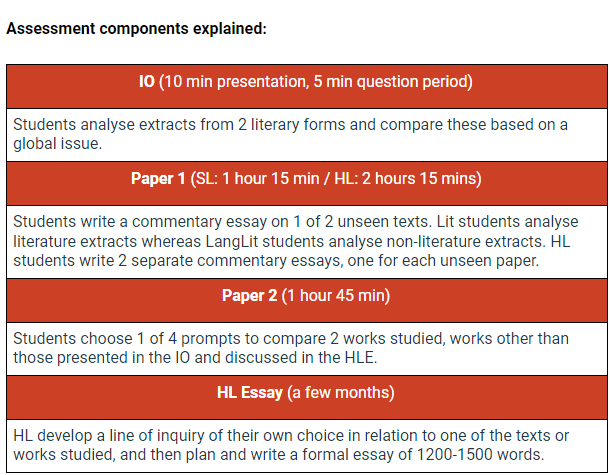 Papers 1 and 2
For LangLit Paper 1 is media-based and for Literature it's a commentary on an unseen poetry/drama/prose.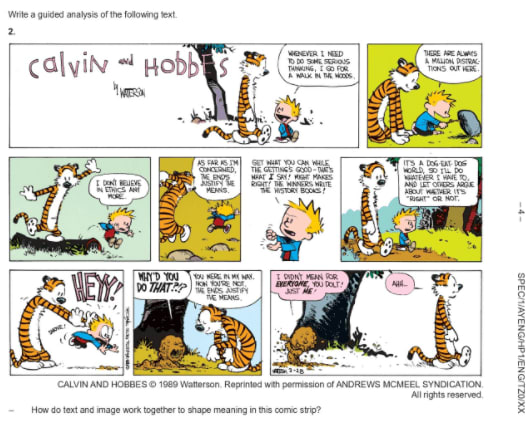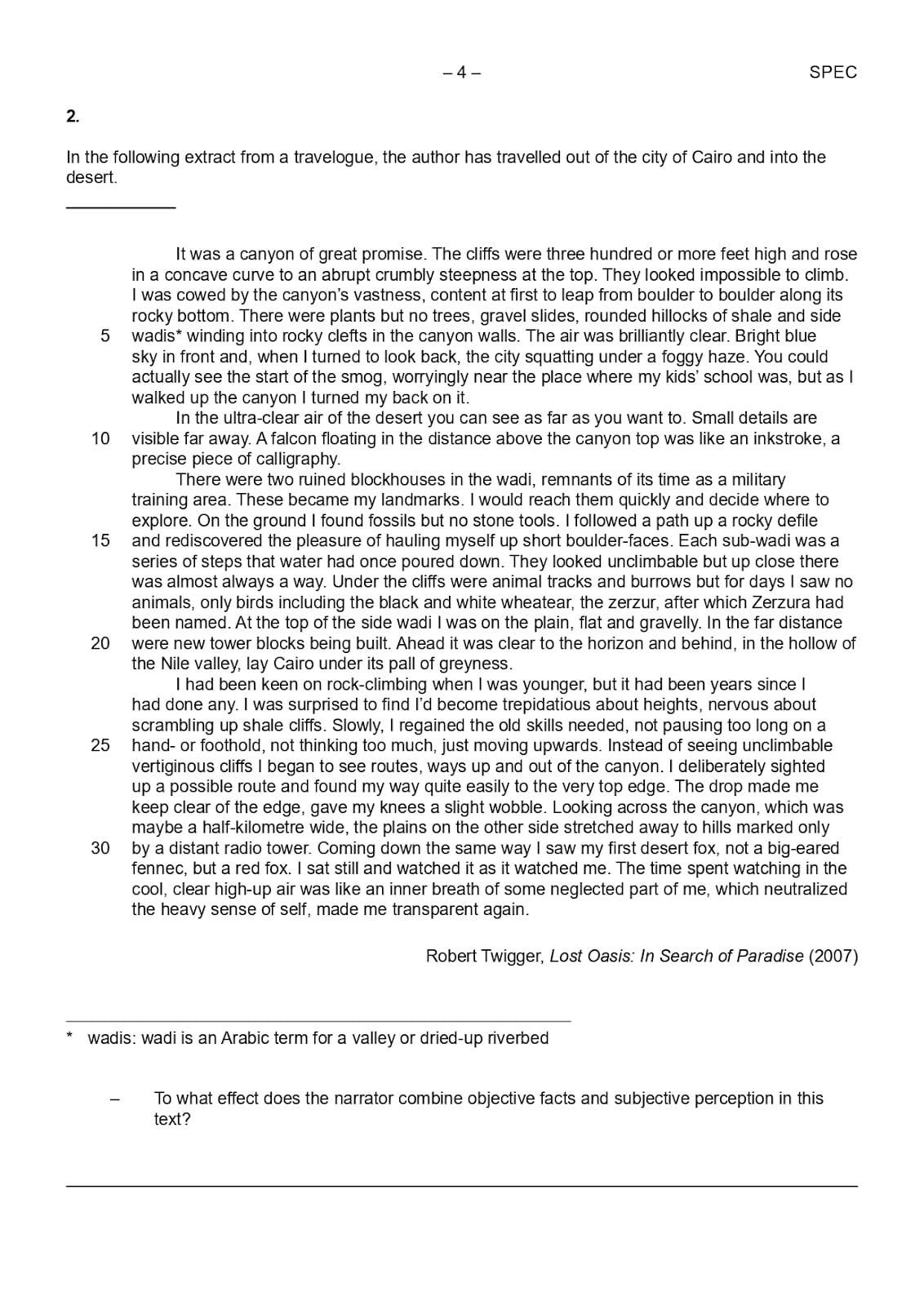 Paper 2 for both subjects is a comparison between texts.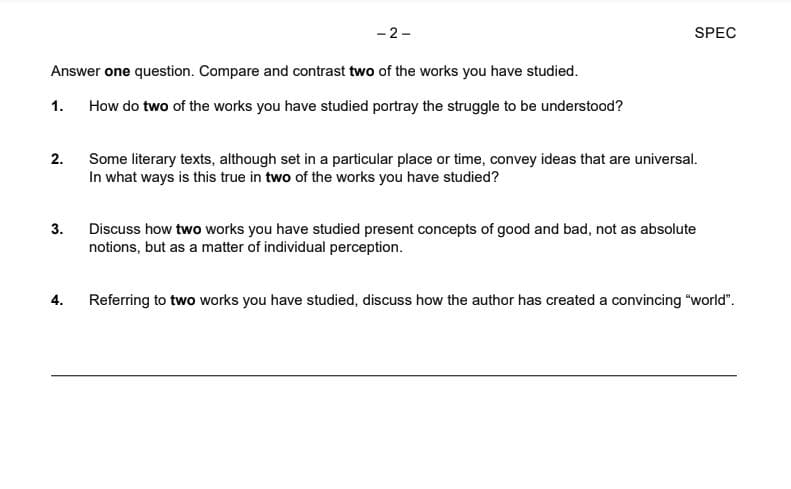 LangLit or Literature?
Interest
Literature students analyze literary texts whereas LangLit students analyze non-literature extracts along with literary texts. Even though both of them use the same techniques, the latter focuses on language and how it's used to convey, persuade, or entertain the reader, whereas the former studies the literary tools, the authorial purpose, and its literary impact. The choice between the two is solely based on the individual and the level of interest one has in the subject.
Do you love reading? If you do, then choosing the Literature paper would be an absolute delight for you, keeping in mind the 9-13 texts and many supplementary readings that you'd require to do for your paper. If you are more intrigued by non-fiction works that concern global and contemporary issues and directly relate to the audience today and have a knack for creative writing, then LangLit seems to be a viable option for you. And, of course, LangLit also has the Literature component so you have the best of both worlds!
Often you may have heard that some students find LangLit easier, whereas some find it a task to write multiple papers since it (LangLit HL) does have more writing to do. But when it comes to the level of difficulty, both are equally demanding in terms of preparation, which is essential for not just your grades but for honing your communication skills for life.
Career Plans
Having said that, let's look at the larger picture – do you want to practice Law in the future? Or do you wish to study humanities? For those who want to take up Law, HL English Literature seems to be your best bet, giving you a sound understanding of how to evaluate texts and also preparing you for the LNAT in the UK.
For those who wish to study the arts, human sciences, or economics, and build a career on that front, LangLit is the better option for you. It gives you the premise to analyze language and the various methods that writers employ to achieve the desired meaning and effect.
Grade 10 Performance
Did you enjoy your time studying IGCSE literature? If you did, then SL literature seems to be suitable for you. On the other hand, if you struggled with it then LangLit could be the easier alternative. Furthermore, if you're taking English under duress, then SL LangLit is the safest option of all 4 (SL/HL Lit/LangLit).
Ultimately, the decision to choose either can be made only by you and what interests you. Having explained the differences between both subjects, we hope to have answered a few questions that you may have had regarding the two and helped you make a decision. Still bamboozled? We offer academic and career counseling – get in touch with us to get the support you need.