13 July 2023
IB Low Grade: What To Do Now?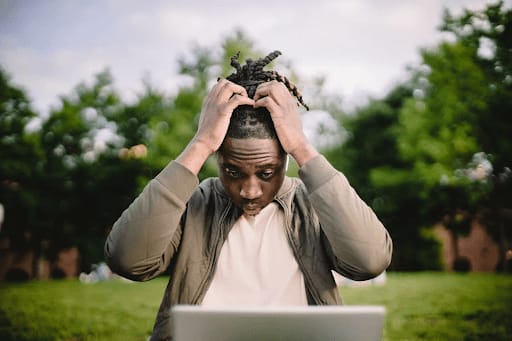 The IB Results are here and months of preparation, feedback, and hard work may or may not have paid off. Some students who have come to us as young teens have now left with big, bold wings, scoring As and 7s with flying colors! While some are disappointed and disheartened by an IB low grade or score. Most students have put aside many aspects of their regular lives and focused on completing the IBDP course. That's two solid years of hard work. It can be underwhelming if the results may have not turned out completely in your favour.
How to cope with a low IB grade?
IB Exam Failure, or IB results that are lower than expected, hit students the most when they weren't expecting such results at all. Perhaps you feel that you've written your papers well. You may have already planned ahead with your university admissions and other scenarios in life. 
You must know that failure, however embarrassing and disappointing it may seem, is just another step towards your destination. Never let failure in anything – be it your exams or any goals that you want to achieve – define you. You decide who you are, and what you are, so don't let numbers, opinions, and people decide that for you.
Here's an article we like to read that helps cope with unexpected setbacks: https://services.unimelb.edu.au/counsel/resources/study-related-issues/coping-with-failure
But, is that all? What should you do now? There are many options for you to consider, which we'll touch upon in this blog post.
1. Retake the exams
If you've failed an IB subject, then you can always retake the exams again. According to their website, "Candidates can retake a subject in any future examination session and at any IB World School offering the Diploma Programme or Career-related Programme".
However, there are certain restrictions that could hinder this. The best approach is to contact the IB program coordinator at the school where you'd like to register and retake the exams. The school isn't under any obligation to accept retake candidates, so you must try your best. Remember one thing though, retaking your exams means waiting for the next session (November for the May candidates) and that would have you behind by a few months for graduation. Not necessarily a bad thing but do think this through. Your parents or guardians would also be able to guide you. 
If you wish for a retake until July 29th would be the most cost-effective period to apply for a November 2023 retake. October 15th is the deadline for registration which means you have some time to dwell on this decision and get your study plan together. This being the official dates by the IBO, your school's deadline could be much sooner. Do check that too. 
The IBDP website will have further information.
2. Have your IBDP remarked
This option is a hit or a miss with many students, simply because remarking papers can go both ways – it can lower your grade or increase it. Hence many students are hesitant toward applying for a remark. But, if you're confident about your performance and believe that your low grade could be due to some technical error or for any other reason, then you can certainly take the chance and go ahead and get your papers remarked.
Currently, the window for having your papers remarked is 6th July-31st August. There are a few categories to re-initiate remarking, hence it is best to contact your IB coordinator for the same. Results come out within a couple of weeks, making it a relatively faster process. If your IB score was a near miss, and remarking your exams have upped your grade, you have another chance at meeting the criteria for your conditional offer.
3. Wait till the 17th of August
If your score was a near miss, or a few points lower than the score needed for your university seat, then you can wait till the 17th of August. This is when the A-level results will be announced. In case you have a conditional offer or an offer by the university given to you on condition that you score a certain grade, and you've only missed the grade by a few points, it can be so discouraging for all the hard work that you've put in.
If the A-level results are slightly unfavorable and there are still spots left by the university to fill, there are some chances that you'd be accepted based on your conditional offering. In that case, you must wait for the clearing. This article will help you understand the process in detail. While we're on the subject of clearing, these are 5 subjects that are readily available for clearing.
4. Take the unconventional route
If these options mentioned above don't feel like the right way forward for you, and you want to approach the next step the unconventional way, then there are pathway programs, apprenticeships, and trade schools that you can opt for. There's always a way out if you look for one, and if you keep trying, then you will cross the bridge that leads you to where you belong. So, don't let low IB Results bring you down too much. Stand up taller and push through these tough times. As we get older and become adults we eventually learn that exams aren't the worst parts of life, and that school was relatively easier compared to the competition and brutality of the real world. 
If you need any assistance in coping and figuring out your next best steps, for both personal and academic fronts, you can check out our support services around mental wellness counseling as well as academic counseling. Contact us and rest assured, our team of well-experienced and approachable educators is here to help you.