27 April 2022
Ivy League Acceptance Rates at an All-Time Low
Two weeks after the Ivy League brought in the storm, some students are still reeling. By now, some have managed to gain admission to a decent college. Some, on the other hand, have decided to take a gap year and reapply. Many, devastated, have sought advice from their parents, peers, educators, and counselors to take the next step ahead. There was a time when Ivy League acceptance rates, like Princeton University, accepted 15% to 20% of applications. During that time, there wasn't any Covid-19 or the looming threat of World War 3. People were content.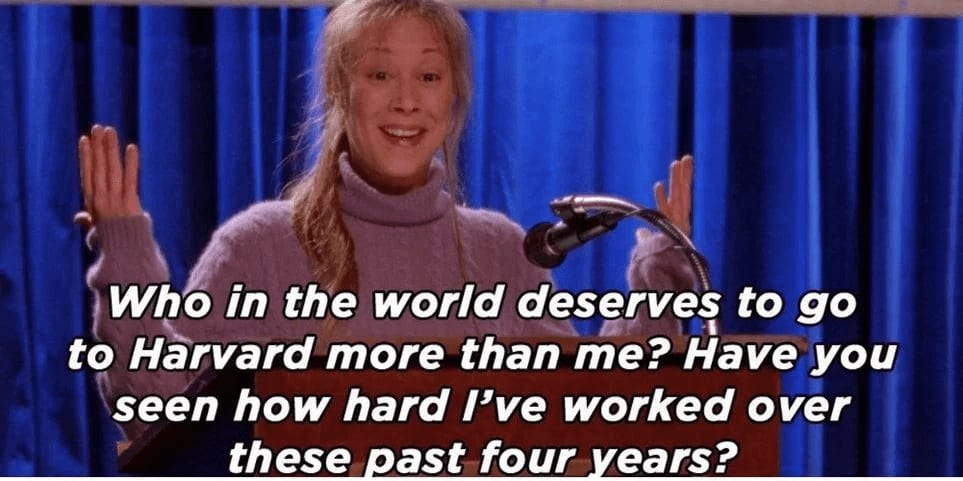 Acceptance Rates Continue to Take a Dip
The number of applicants increases exponentially every year, especially because of the pandemic-driven test-optional policy adopted by most colleges. With the information gathered from the student newspaper, 'The Harvard Crimson', Harvard's acceptance rate has fallen steeply to 3.19. This is the lowest ever since it was founded almost 4 centuries ago! The number of applicants continues to increase inversely, with a record number of 61,220 applicants that applied for their seats in the class of 2026. The accepted students have gotten luckier, as some of them—exactly a fourth—are from families with an annual income below 75,000 dollars. They have their main costs of tuition and boarding covered. This is much higher compared to last year when 65,000 dollars was the criteria for availing aid in education and stay.
Universities like Yale and Brown have also reported record-low acceptance rates, with Yale's acceptance rate of 4.7% and Brown at 5%. Columbia remained unchanged with its 3.7% acceptance rate, akin to last year's. Dartmouth on the other hand is ahead of last year, with a rate of 6.24%.
Universities Opting Out of Making Their Acceptance Rates Public
A Thursday morning not more than two weeks ago, The Wall Street Journal published an article that reported 3 Ivies that would forgo announcing their acceptance rates. Along with Stanford, Princeton, Penn, and Cornell have chosen to withhold their acceptance rates. They argue that publishing these rates does more harm than it does good. They felt it unleashed a surge of panic among high school students and their parents. In addition, it reinforces a 'myth' that it is close to impossible to get into a good college. The Princeton admissions website has stated that this decision of theirs is part of its "student-centered approach to the admission process". But the argument here is – does it protect the interests of the students or is it a ploy to protect the interests of the institutions in question? What harms the students is when they, along with their parents, begin to worship the universities, seeing them as their final destination in life. But what could be a more sensible approach here? Students need to weigh their options and understand that while a brand name can get you far, it isn't the only way to the top!
How Does This Affect Students?
Coming back to this supposed myth that it is nearly impossible to get into a good college, is it a myth? That depends on two factors – how you define a college as 'good' and based on that, how impossible it is to get into a good college. If you ignore the plethora of 'good' colleges in America, like Michigan University, and New York University, then yes, it is close to impossible to get into a good college.
Having said that, this notion affects a crucial number of the aforementioned 96-97% rejected applicants. Along with them, their parents as well as their education counselors! They end up scrambling to get their seats in other universities. The realists have applied beforehand to other institutions as backup, while the overly optimistic ones are in for an inevitable rude shock. If you're one of these applicants who feel like you've lost the light at the end of the tunnel, then here's an article that might just be the sliver of sunshine you need. Click the link to read: What to Do If Your Dream College Rejects You.
Other Colleges
Apart from the Ivy League schools, other popular colleges such as the University of Michigan, University of Virginia, University of Pittsburgh, and many more are surging with applications. This is due to the pandemic and test-optional policies.  It's not just the students competing with one another to get their seats secured, it's also the lesser-known institutions. They are trying hard to fill up their seats while being overshadowed by the Ivy League and other more popular colleges. It's always a wise decision to keep yourself open to newer, less explored options. When a path is crowded with people, then you have to create your own path. And while we're at that, if you have the means to cross the ocean, then why not?
What does it for Future Students?
Does it mean that you're not good enough? Do the rejection letters from Harvard, Yale, and other Ivy League schools decide your self-worth and value in the world? The sad truth isn't in affirmation of the statement, but that you are good enough and you still didn't get in. What should you do then? If you want to get in, you can always apply for a transfer in the second year. Otherwise, apply elsewhere – plenty of interesting colleges await your application! Keep up your A-game and aspire to perform your best. Don't let an institution bring you down. Until our high-paying corporate culture changes to accept people from everywhere, the focus remains on getting into a classroom. Instead, we should shift our focus. Concentrate on learning well and securing a successful degree. Embrace career opportunities beyond the classroom, independent of a brand name.