26 October 2022
Top 10 Free Productivity Apps and Tools for Students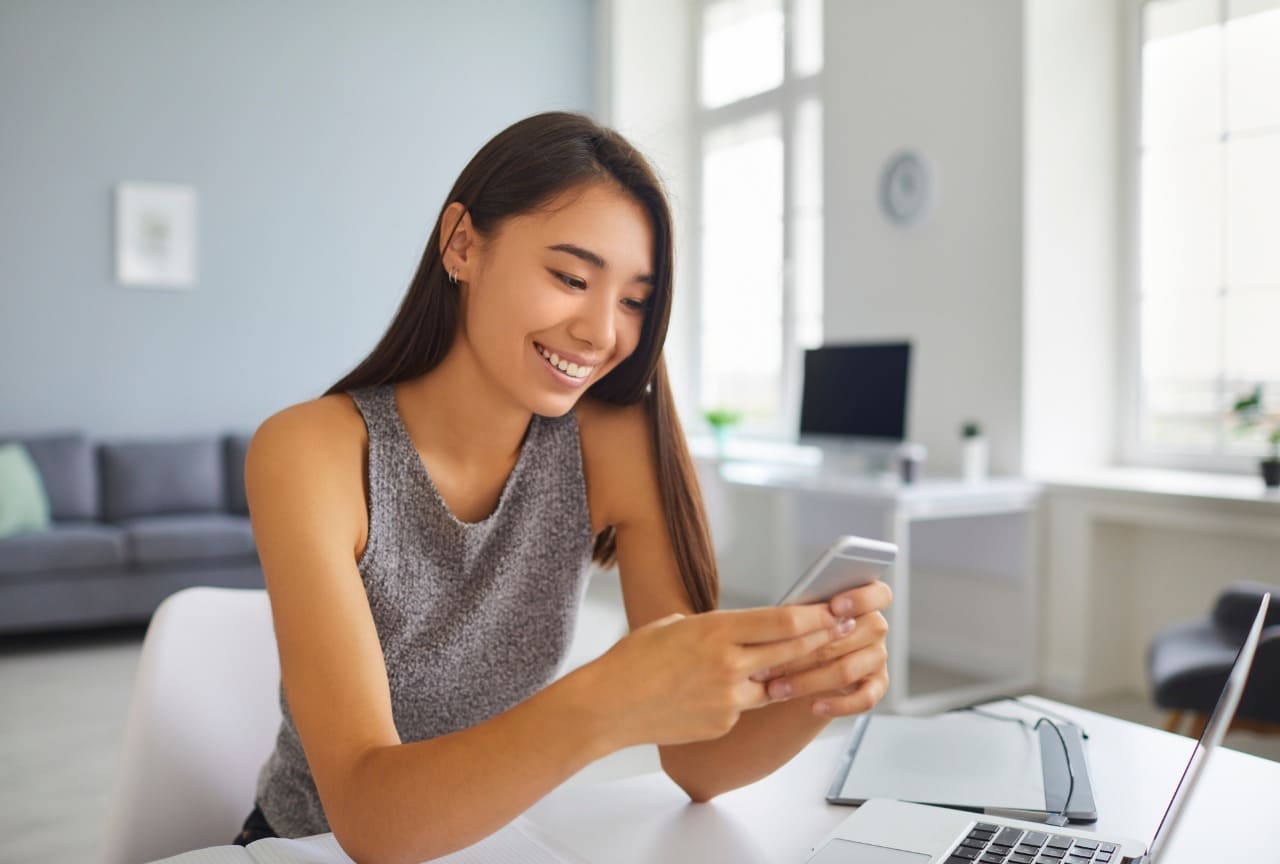 In the present era, being a student is not how it was before. Today we have technology that is responsible for distracting and consuming unproductive time. Having social media, Netflix, Prime, Hulu, Disney Hotstar and games just on every swipe and click does make it hard to stay productive.
Do you often try to start an activity but end up watching another episode of your favourite series?
Or do you get distracted when a friend sends you a reel on Instagram while you are studying and you end up scrolling reels for hours? This might happen! While technology can be distracting for students, it can also be useful and evoke productivity and keep you prepared for the struggles that Gen Z students face today.
Based on our primary and secondary research, we have narrowed down the areas of struggle that a student goes through in these five categories:
Organization
Time management
Mental health
Physical health
Creative productivity
Based on the areas above we have put together 10 free productivity apps for students like yourselves to help you stay on track and productive. The list mentioned below has no specific order of preference.
Organizing Personal and Academic Tasks
Do you plan for multiple things each day, but end up doing maybe one or two of those things only? That happens sometimes! When you pile up too many tasks, you tend to bite off more than you can chew. Perhaps, you face difficulty organizing your academic notes? You can check out our blog on The art of effective note taking, which gives helpful tips on note-taking to be better organized.
A few apps that can help you multitask and stay organized are:
Trello is a flexible app that allows students to plan, track and accomplish their work. It also allows you to manage your tasks and assignments, giving you a clear view of what you are working on and what needs to be done.
It is a To-Do List application with tasks, reminders, checklists, calendars and more. Taskade can be used individually or with a team. It allows you to share and collaborate with your friends. It has the simplest way to create a to-do list, checklists and workflow – getting work done with Taskade is simple, fast, and fun.
Time Management
Do you always end up procrastinating your tasks? It might often happen that you come close to your submission deadline but you haven't yet finished your assignment. This could be due to a lack of focus. If that's the case, here are some pretty cool apps that can help you manage your time and stay focused while on an ongoing task.
Pomodoro Technique was a time management method by Francesco Cirillo in the 1980's. This application follows the original technique but in a technical way. It allows you to decide on the task to be done, then set a timer allowing you to work within the designated time. It also rings for short or longer breaks depending on your task and set time.
It is one of the best productivity apps for students. It allows you to stay focused by providing a little plant that grows while you keep aside your phone. The tree starts to wither when you go through any app like Instagram or WhatsApp. The app's creativity allows you to stay focused.
Mental Health
Most of the students today undergo stress and anxiety. This takes a heavy toll on their mental health. If you ever feel overwhelmed by your thoughts and need help, you can always contact and use our student counselling services. It is important to practice self-care and here are some apps that can help you relax.
This is an exclusive self-care app, that gives you tools for your mental health such as, meditation, mental health test, prompted journals and self-care motivations built by therapists and coaches. It also helps you care about your proper sleep routine. It is created to allow you to improve your mental health to achieve happiness by scientifically proven techniques of Cognitive Behavioral Therapy (CBT), Mindfulness and Dialectical Behavioral Therapy (DBT).
THAP, also known as The Happiness Project, is a mental wellness app that enables you to deal with stress, anxiety, depression and a wide array of mental health ailments by equipping you with mental wellbeing tools so you can design your unique wellbeing journey. THAP has something for everyone like, daily short mental wellness workouts, Psychological first aid tools, self-therapy modules, online counselling & therapy, and journaling.
Physical Health
Do you find yourself in your room, in front of the screen, studying, playing or watching, for almost the entire day? Well, while doing so you are neglecting your physical health. It is important to invest in your health and give your body a much-needed routine. Below are a few apps that can help you.
It is a health and fitness app that helps you track your health, guides you every day towards weight-loss, eating a healthy diet, keeping an active lifestyle, monitoring your health indicators, and training at home with goal-based workout plans. It tracks your health with a calorie tracker, carb manager and weight loss tracker. It also records your sleep, water intake and workout.
It is a hub for your fitness goals. It reduces stress with a calming yoga practice, increases your fitness with a fun cardio workout, and helps you stay fit with hundreds of free fitness videos. Also, it helps reduce stress, get better sleep, improve breathing, relax your body and rejuvenate your mind with short and effective meditations.
Creative Productivity
While you focus and work on all the above aspects, you can also develop the creative side of you. Technology has paved the way for many fun apps that can help you develop and learn in an interesting manner. Instead of playing Pubg, you may want to play something more brain developing. Or, instead of binge watching some Korean series with English subtitles, you may want to learn the language itself! Look for these few apps that we have listed below.
Duolingo is an excellent application to learn languages for free with proper revision of the topics from time to time. It also has daily reminders that could get you in the habit of learning something new. It has short lessons that help you practice speaking, reading, listening and writing to improve your vocabulary and pronunciation.
Exercise your brain with crossword games, rather than playing games with no possible outcome. This will allow you to improve your vocab in a fun way. Crosswords are these traditional educational games that have a board and set of letters, which most of the 90 students remember playing. But today, it is more portable to carry as it can be in your devices. So next time you see yourself free or your mind needs a break from school work and studying, you can indulge in something fun and productive.
CONCLUSION
Technology can not just be harmful or distracting, it can also be very effective, when used properly and for the right reason. For further reading you can scroll through this article The best 8 productivity apps for students in 2022 for more academic based apps and tools for students. Now that you know which apps could help you, head on over to their websites and try them out. Let us know if you have any other recommendations for this list – we love hearing from our readers. Until our next blogpost, stay productive!