10 May 2022
Best web sources for an English Literature study session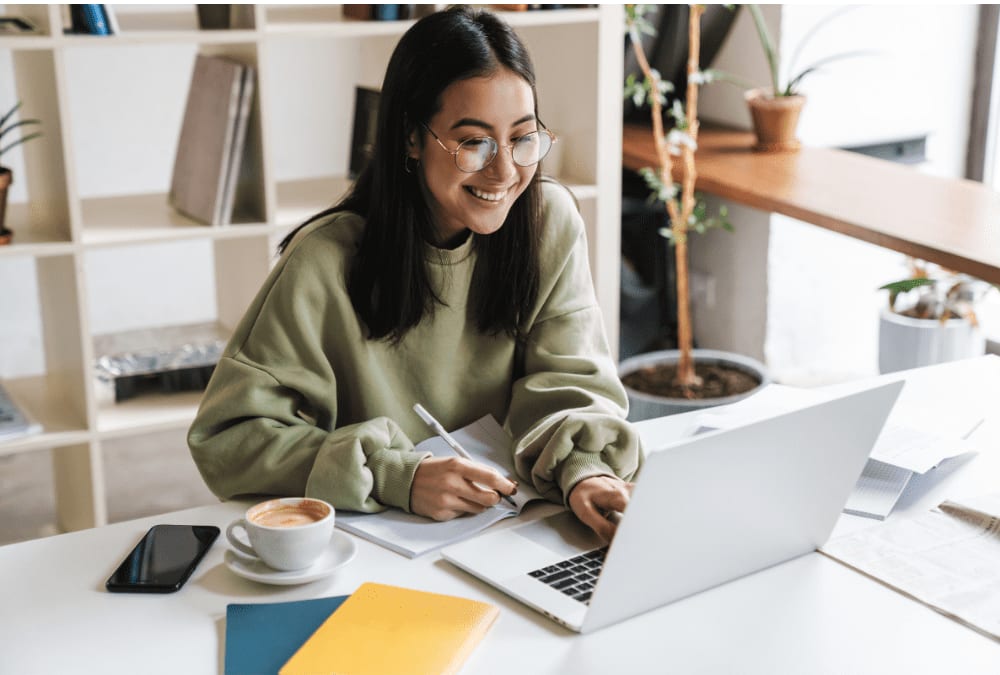 Studying English Literature develops the ability to think critically about varied topics, from a range of diverse theoretical perspectives. Through books, we learn about various historical events and build an understanding of a wide range of cultures. In our curriculums, English Literature has always held a place of prominence and is arguably one of the most interesting subjects to study. What makes it more compelling is having a variety of sources to read summaries, analyses, and character sketches. Whether from an exam-centric perspective or just general reading, having a sound source to get relevant literature notes is crucial. We took up the big task and researched some reliable websites you can refer to while studying literary texts.
Spark Notes
This is a website that students around the world swear by. Texts ranging from Shakespearean drama to postmodern novels are summarised on this website. What is unique about this site is that you are able to access the original text side by side with the analysis of the lines as the screen splits into two sections. This is useful for a deeper understanding as you get an explanation while simultaneously reading the text closely.
It offers more than 1,100 book summaries and literature guides, as well as poetry guides and a glossary of literary terms. The best part remains that you can read every Shakespeare play, poem, and sonnet paired with a modern English translation of the text.
BookRags
This one is a student-focused analysis and summary website. In addition to the reviews and chapter summaries, it also offers lesson plans for teachers, biographies of more than 1,500 authors, and a "Homework Help" section. You can use the Homework Help feature to get solutions to specific doubts about literary texts, answered by other members of the community. This also gives you a chance to interact with like-minded readers.
The content of the website is sub-divided into categories such as Literary Movements, Plays, Non-Fiction, Poetry, and Shakespeare. You'll even find some cinema analysis on this website. One downside however, is that to access the content for many texts, you will have to buy a subscription.
Wiki Summaries
This platform is a wiki, which means that anyone online can change the content of the website and it's not necessary for them to hold any relevant credentials. Due to this reason, this source is not as reliable as the others mentioned here but can be the knight in shining armour when you just want to obtain a general understanding of the text instead of a deeper one.
Moreover, the language used is fairly simple and one can read through, as well as understand the basic concept easily by using this website. Overall, this website offers an overview of the plotline, but for readers who are looking for a deeper analysis of the underlying themes, the site will not suffice.
Shmoop
Shmoop is a website that is quite similar to SparkNotes. Its target audience is pre-university level students. If you're taking your ACTs, SATs, or AP tests, a website like Shmoop is a prominent resource.
Although the site primarily focuses on providing summaries of texts, the content on Shmoop is much more than book and chapter summaries. You'll also find study guides for everything from marine biology to oil drilling. If you use Shmoop, you can be confident the material you're accessing will be accurate and well-written. All the summaries are written by Ph.D. holders in their respective fields.
GradeSaver
If you want your sources to be completely foolproof, check out GradeSaver. The book summaries in its "ClassicNotes" series are all written by Harvard students. You'll find book reviews of most titles you're likely to study in school, including 'To Kill a Mockingbird', 'Animal Farm', 'The Catcher in the Rye', 'The Great Gatsby', 'Lord of the Flies', and 'The Adventures of Huckleberry Finn'.
Best of all, the chapter summaries on GradeSaver are free to read. There are even free quizzes, mock exam titles, and theme guides which will help you prepare for a big exam.
We hope this well-researched list of sites for literature notes will prove useful when you're studying for the exams! If you have any other site suggestions that you've been using, do share them with us.
Young Scholarz offers online as well as in-person exam prep sessions for IGCSE English Literature set texts (0475/0408). Check out the schedule for these intensive exam-centric classes and you can grasp an understanding of the text along with techniques to attempt essay-type questions asked in the exam.