04 January 2023
Happy 2023! Past Year Reflections and Resolutions
Another year has gone by. Disappointment, regret, anger, love, peace, joy, contentment – here's a range of emotions laid out for you that you've probably felt in the past year. Is there any single emotion that you can describe 2022 in? How would you put it? We'd use the word 'blessed'. It's been an incredible year at Young Scholarz with new team members, new teachers, new students, and new learning experiences. We were able to travel more, survived another year through the corona, and welcomed the new year with straight As and A*s from ecstatic students. This blog post today is about reflections and resolutions on the year before and a cheerful welcome to the new year.
Was 2022 a good or bad year?
365 days is a large number when it comes to remembering things. You may not remember what happened last week! But there are many important events, instances, and feelings that stick around simply because they made a difference in your life. Ask yourself if this year was good or bad. Let's reflect on all the things that happened in the past year. You can journal them down as well. This really helps close chapters that were either written well or ended roughly, and we can start again on a clean slate for 2023.
These are some questions that could help you reflect on the past year:
Which moments seem special from the past year?
The best moments would still be at the top of your head, write them down, reminisce, and in retrospect think about what made them special.
Which moments were not so special in the past year?
Think about events that were not worth remembering, and brought in sad or negative emotions. Don't just think about how you overcame that event/feeling. Also, think about how far you've come since that experience. This helps deal with any unearthed emotions so you can start anew.
What did you do right?
As humans, we're born critics and tend to always pick out the flaws in ourselves. But we need to appreciate the little achievements and the goals that we've accomplished so far – they seem little but may impact us in ways bigger than we imagine. So, ask yourself what you've done right last year and how it makes you feel today.
What did you do wrong?
This could fairly be an easy question but the goal here is not to feel regret or self-deprecate yourself. Remember that you only learn when you make mistakes. So remember the things you've done wrong and what you did, or can still do, to make it right.
How do you feel you've grown up in the past year?
Are you the same person as in January 2022? Definitely a no; nobody is. But how have you changed? What changes do you notice about yourself? Would the "2022" version of you make this comment or have this opinion? A good change is a positive welcome and an achievement in itself. Pat yourself on the back for getting through the year, you deserve it!
Reflect on how you would have done certain things differently
Thinking about your past actions and experiences, you need to think about possible choices or decisions that you could have made – had you done so then the consequences would have been different. Consider them as alternate endings to your story. But don't think about them with repentance, but take them as learning experiences for the future.
What are you thankful for?
This is something that we must always, always do. We must always feel grateful for the things that we have and yet strive for the things that we don't. We often only look at the glass half empty and that's where most of the problems begin. Gratitude is essential and so you must think about all those things that you are thankful for to have in your life.
What can you do to improve yourself?
Looking back at the errors you've made, the goals that you haven't accomplished, a wrong decision, or even something as small as something you said or did that wasn't right – how would you change yourself? How would you improve yourself so you don't do it again? Think about it.
The importance of self-reflection
A new year is a great way to reflect on your past so you can work on your future. It's like a term-end report or a year-end mark sheet that you receive after every exam. Just like you'd like to improve your grades, and we'd like to help you do so, you can also assess yourself and work on your errors to live a more fulfilling life.
But that does not mean that when you fail midway you give up and wait for the next year. The idea here is to motivate yourself every single day and not just when you're given a reminder to kill it.
New Year resolutions and what you plan to achieve this year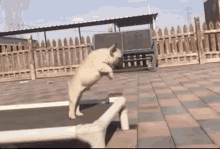 There was a time when New Year's resolutions were just a joke and a one-off event; that was before the pandemic hit the globe and had us stuck at home for a good few months at a stretch.  It was exactly at that point that we had time to reflect on ourselves, and were given a chance to work on ourselves and make a few changes.
Since then, people have become more self-aware – some have gone the extra mile and accomplished insane goals like acquiring multiple degrees and starting successful businesses in their garages. Others may have achieved smaller goals like decluttering that attic which they wouldn't have done in another decade due to lack of holidays and leaves.
Your goals don't have to be physical, they can also be inner goals. Everybody makes goals to eat healthily and exercise regularly – but these are a given.
Instead, consider trying to be a better person, a kinder, hardworking, a more giving person – these are qualities that you can instill and accomplish as goals. These are all lifelong changes that you can begin with at any time, and not wait a whole year to be a better version of yourself.
We hope this piece has helped you and wish you a wonderful, joyous new year ahead!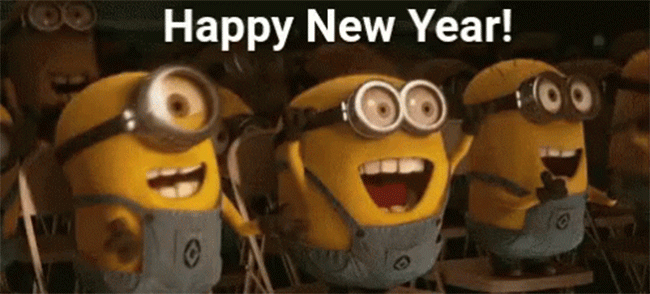 References
https://blog.getsetup.io/posts/new-year-new-me-reflecting-on-the-past-year-for-new-years-resolutions
http://spectrumeghs.com/new-years-resolutions-a-reflection/
https://www.presbyterianseniorliving.org/blog/reflections-on-leadership-new-years-resolutions