06 October 2021
Who says Shakespeare's texts are out of date?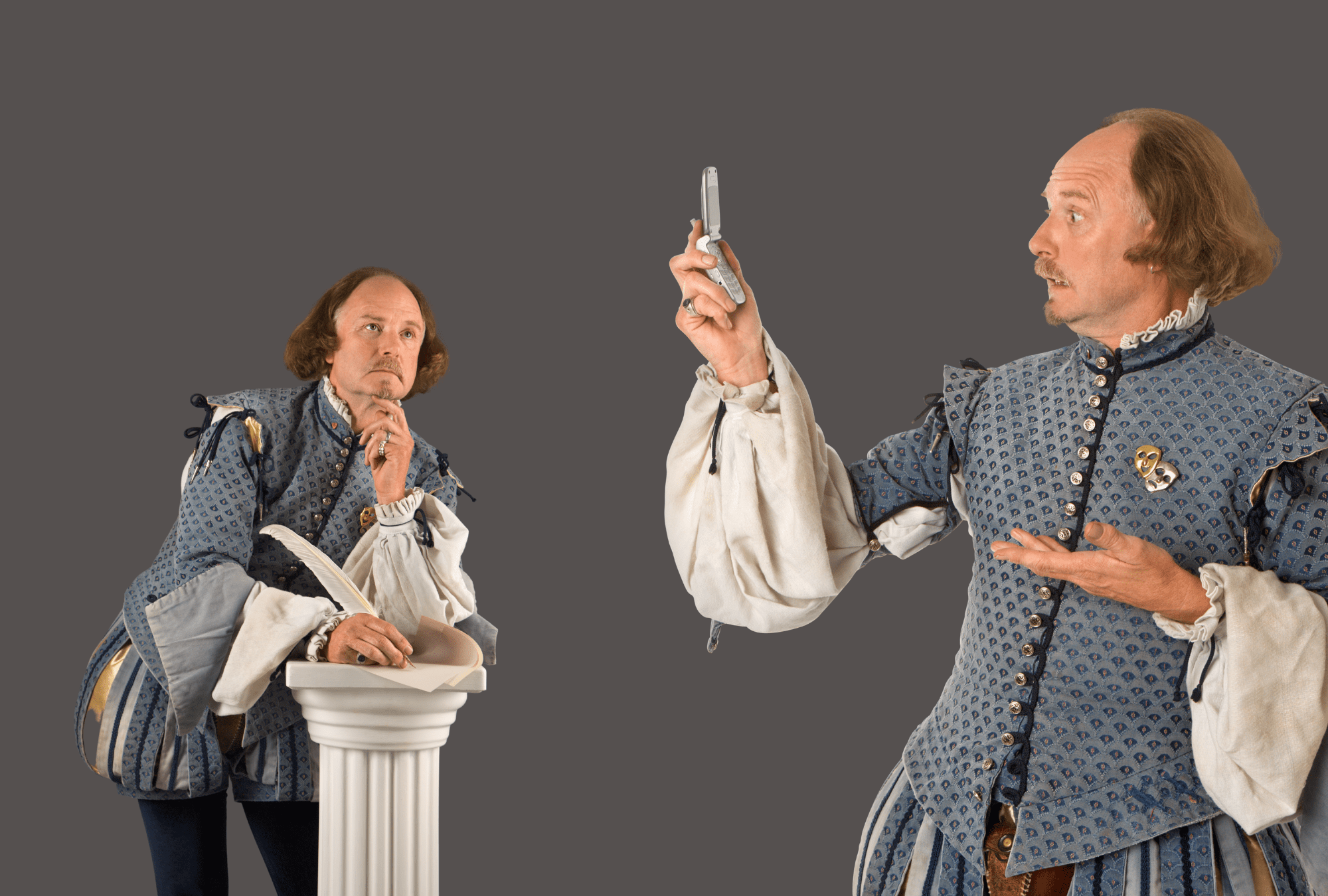 There is no better way to enjoy one of Shakespeare's works than actually going to watch a theatrical performance. The entertaining drama, vibrant atmosphere, and the foolery of hilarious characters – nobody had to worry about social distancing or one of the casts being called out sick.
Students lament and complain but there is no avoiding ye olde English as Shakespeare's plays occupy a crucial part of all IGCSE Literature curriculums. Unknown to most (young 'uns especially), we actually wouldn't be able to imagine popular culture without them either.
We're looking at Othello this year as it is one of the core texts for 0475 IGCSE Literature.
Even though on the surface Othello seems to belong to a completely different era, with distinct cultural and historical references, its themes and references to the human condition are as universal as time itself. Don't take our word for it though, read on to see just how long-standing a relationship we actually have with much of Shakespeare and if reading the play seems like a struggle, immerse yourself in the beauty of his distinctive writing style – and let's face it a definitely more appealing option – watch a film.
Why watch a movie?
Of course, we're not telling you to watch a movie and skip the play totally – you must read the play first! And whilst traditionalists may not fully agree, there are so many benefits to watching a movie too. In fact, a play should be approached in every format possible to gain a complete appreciation.
The nature of Shakespeare's texts is timeless and can and have been adopted across the dimensions of time and space. Seamlessly moulding its commentary and application to any culture, different settings allow us to witness several perspectives of the same characters and themes.
Films also help to keep classic texts relevant to younger audiences and trust us, you will always be able to identify and relate to what seems old-fashioned once you can see its relevance to contemporary life.
We've found a few film adaptations of Othello as it's one of the most popular core texts for 0475 IGCSE Literature. A plotline that epitomises tragedy, let's take a look at these films which give refreshing perspectives through shifts in setting, plot, language, and even adding unexpected elements of surprise.
A Double Life (1947)
A classic example of a play-within-a-play, the American film A Double Life (1947) revolves around theatre actor Tony John, who's offered the role of Othello and cast opposite his ex-wife, Brita, for the role of Desdemona.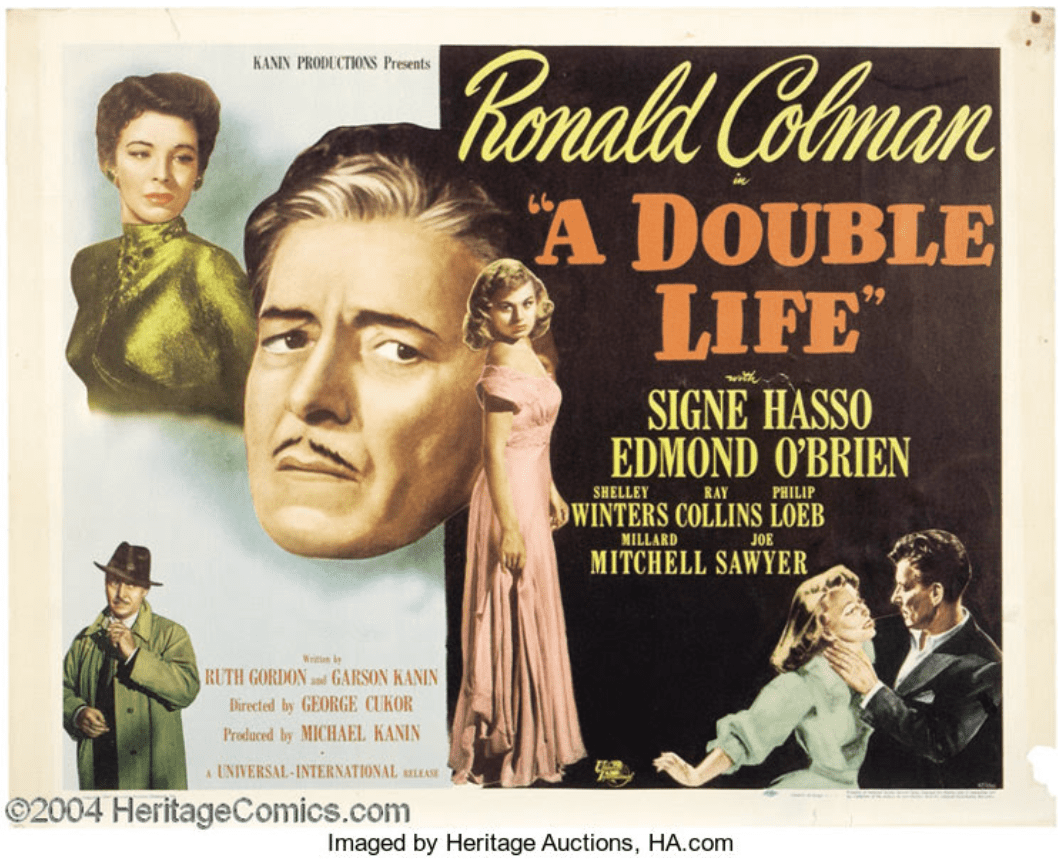 This sounds pretty harmless up until the point where Brita desperately warns everyone in the team about Tony's harmful obsession with a character, merging fantasy with reality. As the film progresses, Tony is lost to the role and accidentally ends up murdering his mistress in the same fashion as in the scene "kiss of death", thus unraveling the tragic beginning to the end.
The actors of the film Ronald Colman and Signe Hasso are applauded for their brilliant performances in their respective roles. Having won several awards including the Golden Globe Award for Best Actor, this movie is a great film to watch at the beginning of your IGCSE exam preparation.
All Night Long (1962)
A British adaptation of the British play, All Night Long (1962) incorporates the world of jazz in London in the 1960s. Celebrated musician Aurelius Rex is in a happy marriage with his young wife Delia, who's also a retired singer.
Throughout an eventful evening, the Iago of this film, Johnny Cash, attempts to cause a misunderstanding between the happy pair and gets Rex to believe that his wife is cheating on him with the band's manager, Cass. Why does Johnny Cash do that? Because she turned down his offer to resume her career and join his band. Anyhow, he's almost successful in getting Delia choked to death by Rex, but his own wife reaches in time to save her and reveal her husband's evil machinations.
The film has a relatively bittersweet ending – we won't reveal any spoilers here. But, the musical aspect is what makes the movie an interesting watch. This film also stars jazz legends such as Tubby Hayes and Charles Mingus.
Omkara (2006)
There's always a Bollywood version of everything. Bollywood, being a version of Hollywood itself, has its own take on Othello. Vishal Bhardwaj's Omkara explores the lower caste-upper caste angle set in the wild, hinterland regions of Uttar Pradesh. Soon we're pulled into a web of casteism, thugs, and politics, and all hell breaks loose.
The film's Iago, Ishwar Tyagi, plots against ruining Omkara and Dolly (Othello and Desdemona) as he gets rejected over Kesu (Cassio) in the upcoming state elections. Omkara, due to his lower-caste-based insecurity, quickly doubts his wife's loyalty and chokes her to death when he's made to believe that she's having an affair with Kesu.
Having Ajay Devgan play the lead, and Kareena Kapoor as Desdemona, the film gives you a glimpse of Othello set against a rural, rustic backdrop. Despite the catchy Hindi songs and dramatic, indigenous dialogues, the film stays true to the original essence of the Shakespearean tragedy.
O (2001)
This modern, glamorized portrayal of Othello is clothed with classic teenage drama. It throws light on adolescent emotions like jealousy and vengeance that arise in any high school setting, but with a dark, twisted turn of fate. Odin James, the basketball player, falls in love with Desi Brabble, the most popular girl in high school.
Our supervillain Iago happens to be his best friend Hugo whose father, the basketball coach, favours Odin over him. Hugo leads Odin to believe that Desi and Michael (another team player) are cheating on him, and this eventually leads to a series of murders and a lot of guilt in the end.
It's worth noting that this movie does not use any dialogues from the play, and everything is modified to the upper-class high school verbiage. This adaptation isn't justified in a sense, because the intensity of hatred and jealousy that Hugo feels in his age, in context with basketball, is exaggerated, in comparison to the politics seen in Othello. You feel pity for Iago at some point, but Hugo is downright psychotic. However, the film is notable for the lead's acting skills and its attempt to bring teenage violence to light, especially after the Columbine High School Massacre that took place before its release.
Other Movies
There are many more adaptations like Othello (1995), Souli, a Malagasy film, and Iago, an Italian teen drama film, which have been modified in terms of language and plot. Souli, in particular, is a feature film that was screened in the Paris Film Festival, and it throws light on the native African poetic tradition (oral tradition, bard). Apart from these, there are many more films as well as plays that enact Shakespeare's Othello.
Apart from film versions, you will find many plays on the web too, so if you want to see how the original Othello was acted out, you can head online and find that many plays have been filmed.
You can never watch too many versions – even though films are based on the same plot, they all uniquely capture the essence of Othello. It's very interesting to see the same characters played by different actors who bring their personal charm to the role. If the thought of studying Othello seems dull, watching one of these movies will add a surprising joy – encouraging you to revisit the text itself and connect how the playwright's vision is interpreted and portrayed through different lenses.
On another note, you might start to notice that the Bard wasn't as clueless as you may have thought; look out for those Iago's lurking around the school canteen, and be sure to treat your Desdemona with the trust and respect she deserves!