07 April 2022
Welcome the newest additions to our Teaching Team!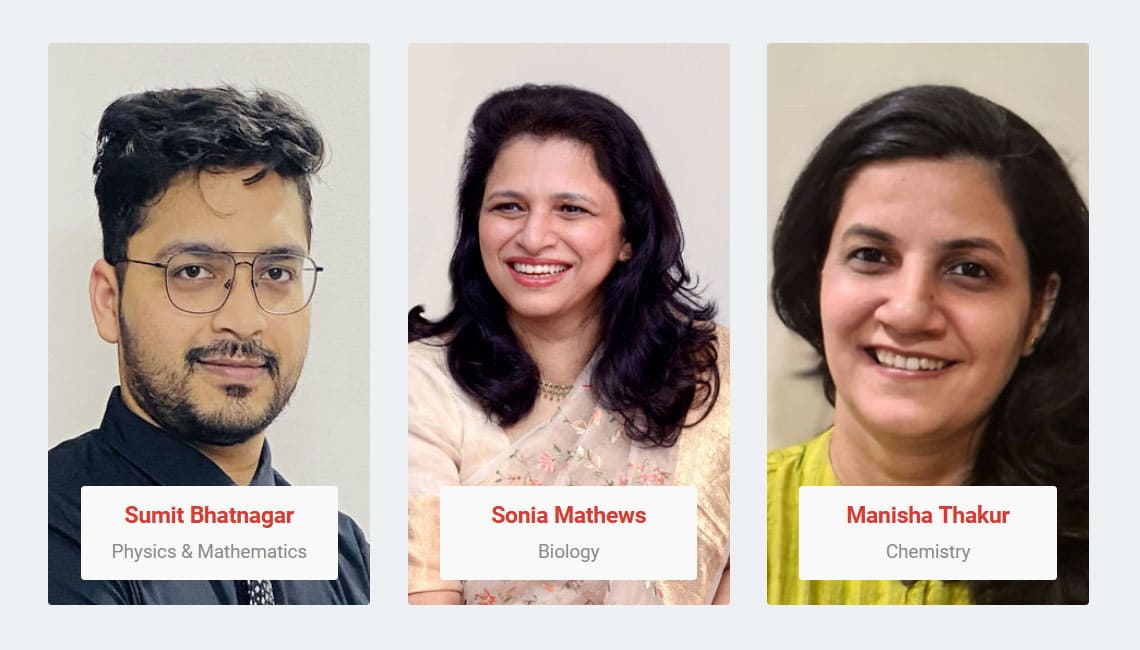 We are delighted to announce three new additions of experienced and amazing teachers to our team – Manisha Thakur, Sonia Mathews and Sumit Bhatnagar. They are subject experts in their respective fields of Chemistry, Biology, Physics and Mathematics. 
Ms Thakur is a passionate and dedicated Chemistry facilitator with an M.Phil degree and R&D work experience. She believes in making learning a consistent and creative process. Along with this, she has been an integral part of the examination and paper reviewing committee which enables her to guide students and achieve the best results in exams. 
Ms. Mathews is a highly experienced Biology teacher with over 30 years of teaching  experience. She has a Masters in Science degree along with Bachelors of Education. Her capabilities lie in making a complex subject like Biology easier to learn and grasp through simpler components. Her teaching will not only make students acquire subject specific skills and make learning easier. 
Mr Bhatnagar is a PhD holder and has mentored over 500 students towards their academic goals in Mathematics and Physics. He has teaching experience in IB/IGCSE/A level/ AP curriculums, along with other competitive exams such as GRE/GMAT/SAT/ACT. He connects with students and meets their specific interest in the subject to help them learn and develop skills in the subject. 
Cant wait to have you on board and learn from our teachers's vast treasure of experience and knowledge! 
Whatsapp us on +65 82281164 to start learning with them!